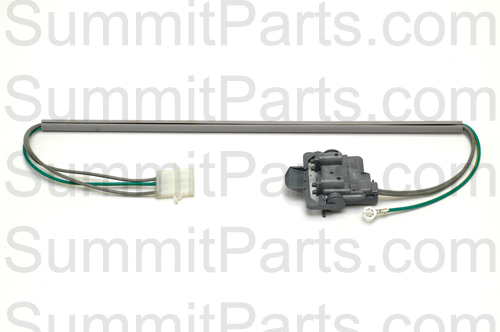 Item Number 285671
For WHIRLPOOL
Price $6.35
SWITCH, ES671. LID SWITCH FOR MOST DIRECT DRIVE WASHERS- ROUND TERMINALS IN PLUG. REPLACES: 285671, 3352629, 3352630, 3352631, 3352632, 3352634, 3355808. Used on many Whirlpool and Kenmore direct drive washing machines.
Made for Whirlpool. Whirlpool brands include Whirlpool, Maytag, KitchenAid, Jenn-Air, Amana, Magic Chef, Admiral, Norge, Roper, and others. Whirlpool also makes various appliance models for Sears / Kenmore.
Cross Reference Information Part Number 285671 replaces 3352632, 3352631, 3352629, 2927, AH334600, EA334600, PS334600, 3352630, 3352634, 3355808, 8134, 285671.
Buy commercial and domestic replacement laundry parts, and washer/dryer original OEM parts, here at Summit Parts. We carry the largest selection and lowest priced laundry parts for all major brands including: Alliance laundry parts, ADC parts, Huebsch, Dexter, Maytag, Speed Queen parts, Wascomat, and Whirlpool laundry parts. Our popular products include; Belts, Drain Valves, Hoses, Ignitor Boxes, Laundry Carts, Lint Screens, Rollers, and Water Valves. Learn more about our Free Shipping, and when you join Summit Bucks earn 3% back on every purchase.

Shop and save on all Laundry Parts Specials now.