IGNITOR, REPLACES RQDK-2,DS1-Q, 120V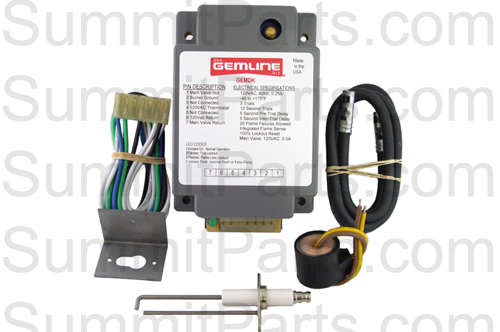 Item Number GEM-QDK
For SERVICE
Price $64.25
This Gemline dryer igniter replaces Ram-QDK, RQDK-1 OR RQDK-2 ignition box. 110V, replaces glo bar models on Huebsch and Speed Queen Dryer. GEM-QDK.

We are the largest supplier of commercial laundry parts in the USA.
Buy commercial and domestic replacement laundry parts, and washer/dryer original OEM parts, here at Summit Parts. We carry the largest selection and lowest priced laundry parts for all major brands including: Alliance laundry parts, ADC parts, Huebsch, Dexter, Maytag, Speed Queen parts, Wascomat, and Whirlpool laundry parts. Our popular products include; Belts, Drain Valves, Hoses, Ignitor Boxes, Laundry Carts, Lint Screens, Rollers, and Water Valves. Learn more about our Free Shipping, and when you join Summit Bucks earn 3% back on every purchase.

Shop and save on all Laundry Parts Specials now.